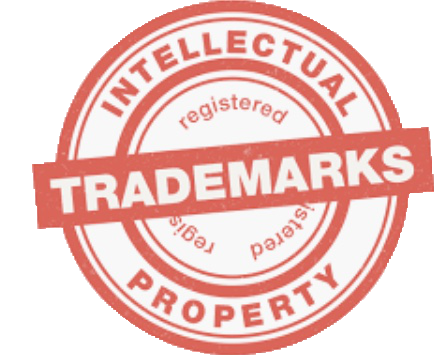 LEARN HOW TO PROTECT YOUR BUSINESS & BRAND WITH A TRADEMARK!
Everything you need to know to protect your business with a trademark, ranging from conducting a trademark search, registering your mark with the United States Patent and Trademark Office (USPTO), to filing a lawsuit for trademark infringement, and protecting your trademark in foreign countries! This course will teach you everything you need to know!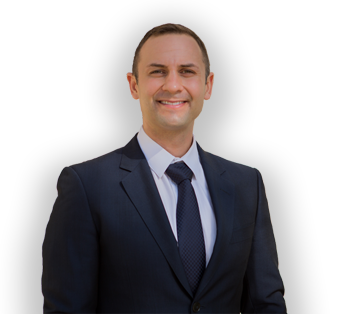 Hi! I'm Attorney
Justin Sterling
I form business entities, I advise on operating a successful business, I draft and review your business transactions, contracts, and legal documents, and I solve legal issues for entrepreneurs and business owners throughout the world by providing top-quality experienced legal counsel.
I am the founder and principal attorney of The Sterling Firm, A Professional Law Corporation based in Los Angeles, California, U.S. I am 100% fully licensed by the California State Bar and the United States District Court for the Central and Northern Districts of California. I have extensive experience and training in complex transactions, civil litigation, business law, and intellectual property.
Feel free to reach out and I look forward to serving you!
EMAIL: [email protected]
TELEPHONE: +1(310) 498-2750
WEBSITE: WWW.THESTERLINGFIRM.COM
IN THIS TRADEMARK LAW OVERVIEW YOU WILL LEARN:
I. PURPOSE OF TRADEMARK LAW
A. TYPES OF TRADEMARKS
B. WHAT IS A TRADEMARK?
C. WHAT IS NOT A TRADEMARK
1. DOMAIN NAMES ARE NOT TRADEMARKS
2. BUSINESS NAMES ARE NOT TRADEMARKS
3. ORNAMENTAL DESIGNS ARE NOT TRADEMARKS
4. PRODUCT FEATURES ARE PROTECTED BY TRADE DRESS
5. FUNCTIONALITY IS NOT PROTECTED BY TRADE DRESS OR TRADEMARK
II. TRADEMARKS MUST BE DISTINCTIVE
A. ARBITRARY OR FANCIFUL MARKS
B. SUGGESTIVE MARKS
C. DESCRIPTIVE MARKS
D. DESCRIPTIVE MARKS MUST HAVE SECONDARY MEANINGS TO BE PROTECTED
E. GENERIC MARKS
III. COMMON LAW TRADEMARK RIGHTS
IV. TRADEMARK SEARCH
V. BENEFITS OF FEDERAL TRADEMARK REGISTRATION
A. FEDERAL TRADEMARK APPLICATION FILING FEES
B. CLASSIFICATIONS OF GOODS AND SERVICES FOR TRADEMARKS
C. TRADEMARK REGISTRATION FILING DATE NOTICE-PRIORITY
D. OFFICE ACTION BY USPTO TRADEMARK EXAMINER
E. FINAL REJECTION BY USPTO TRADEMARK EXAMINER
F. OFFICIAL GAZETTE PUBLICATION OF TRADEMARK
G. ACTUAL USE VS. INTENT TO USE TRADEMARK IN COMMERCE
H. TRADEMARK "DRAWING"
I. TRADEMARK "SPECIMEN"
J. PRINCIPAL REGISTER VS. SUPPLEMENTAL REGISTER FOR TRADEMARKS
K. SECONDARY MEANING OF DESCRIPTIVE MARKS
L. REJECTION OF TRADEMARK BY THE UNITED STATES PATENT AND TRADEMARK OFFICE
VI. STATE TRADEMARK REGISTRATION
VII. LOSS OF TRADEMARK RIGHTS
A. ABANDONMENT OF TRADEMARKS
B. IMPROPER LICENSING AND ASSIGNMENT OF TRADEMARKS
C. TRADEMARK GENERICIDE
D. DUTY TO POLICE YOUR TRADEMARK
VIII. TRADEMARK INFRINGEMENT AND THE LIKELIHOOD OF CONFUSION TEST
A. TRADEMARK LITIGATION PROCESS
B. TRADEMARK DILUTION
C. TRADEMARK TARNISHMENT
D. UNFAIR COMPETITION
IX. DEFENSES TO TRADEMARK INFRINGEMENT CLAIMS
A. CLASSIC FAIR USE OF TRADEMARK
B. NOMINATIVE FAIR USE OF TRADEMARK
C. PARODY OF TRADEMARK
D. ADDITIONAL DEFENSES TO TRADEMARK INFRINGEMENT
X. REMEDIES FOR TRADEMARK INFRINGEMENT
XI. INTERNATIONAL TRADEMARKS
A. PARIS CONVENTION
B. MADRID PROTOCOL
C. EUROPEAN UNION'S COMMUNITY TRADEMARK
D. DEFENSIVE REGISTRATION IN CHINA
FEATURED COURSE
HOW TO START A BUSINESS: STEP-BY-STEP GUIDE ON HOW TO START AND OPERATE A SUCCESSFUL BUSINESS!
FOR ONLY $49 LIMITED TIME OFFER!
HAVE A QUESTION? CHECK OUT MY 20 FOR 20!
20 MINUTE BRAINSTORM CONSULTATION WITH A LAWYER FOR ONLY $20!
GENERAL COUNSEL SERVICES
STARTING AT ONLY $89!